We're celebrating real-life supermoms this Mother's Day! These fearless women raise and support their families while pursuing their dreams and advancing mankind through groundbreaking exploration. These are just a few women who will inspire you to make YOUR sure your supermom has an out-of-this-world Mother's Day. 
Anna Fisher: First Mom in Space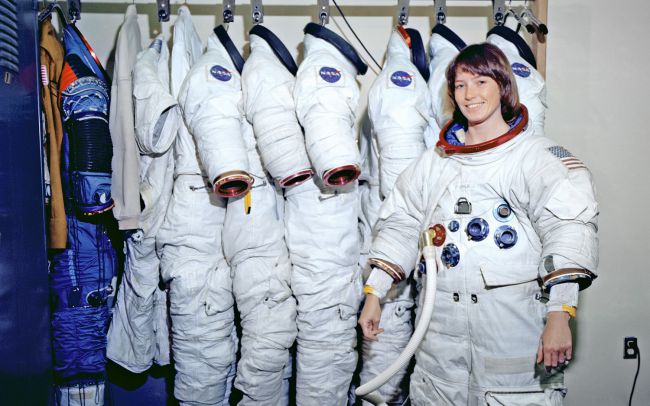 Fisher was one of the first six female astronaut candidates selected for NASA's first class of space shuttle program. After joining NASA in 1978, she was assigned to her first flight - just two weeks before she delivered her oldest daughter!
"I remember I delivered Kristen on a Friday and I was at the Monday morning eight o'clock meeting the following Monday. I wanted to make a statement that, 'yes I had a child, but I'm commiteed to this and I'm going to be here." -  Anna Fisher 
Fisher launched and returned successfully on space shuttle Discovery in 1984, making her the first mom in space! She has since totaled about 200 hours in space, served as a physician in the recovery helicopter for three space shuttle missions, helped to develop rescue procedures for shuttle missions and worked as chief of the space station branch from 1996 to 2002. After over three decades of service, Fisher retired from NASA in 2017.
Karen Nyberg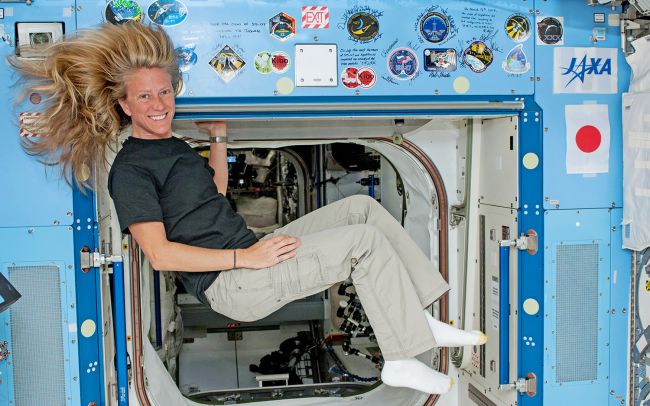 Nyberg joined NASA's Crew and Thermal Systems Division as an enviromental control systems engineer. After studying firefighter-suit cooling tech to improve thermal controls in spacesuits, she put one on herself in 2008 when she flew to space for the first time on the space shuttle Discovery. After becoming a mother in 2013, Nyberg launched on a six-month mission to the space station.
"After going through it in my head for a long time, this is a dream I had since I was a young child, myself. I don't think I would be setting a very good example for my son if I were to give up on my dream." - Karen Nyberg
Anne McClain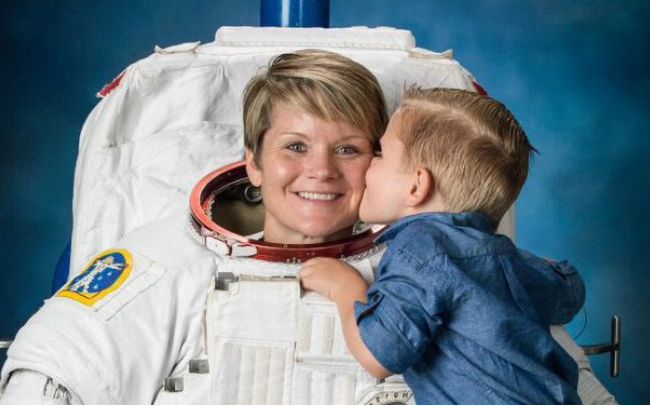 McClain recently made the headline of "Adorable Today" (just kidding) after posing for a spacesuit photo shoot with her four-year-old son. She launched to and arrived at the International Space Station on December 3, 2018 and is poised to lead the first all-female spacewalk! McClain has also served as a senior army aviator, logged over 2,000 flight hours in 20 different aircrafts and has received a number of military honors. Oh, and did we mention she is a former professional rugby player?
"I try to remember he will grow up and know what it looks like, behind the scenes, to pursue a dream. He is my 'why'" - Anne McClain
More Space Moms to love...