Included with General Admission
Opening October 22
Great Lakes Science Center is doubling the fun for families with kids of all ages with a unique pair of hands-on special exhibitions, "Curious George: Let's Get Curious" and "Run! Jump Fly! Adventures in Action," powered by PNC Bank. Both exhibitions run from Saturday, October 22 through January 8 and are included with the price of general admission.
Curious George: Let's Get Curious
Perhaps no other character from children's literature better represents the Science Center's spirit of "Stay Curious" than Curious George. The little monkey with the insatiable curiosity has captured the imagination of millions of children and adults for more than 80 years. In this special exhibition, young children will enter the larger than life world of Curious George for a fun, and interactive math, science and engineering based adventure.
Based on the familiar characters in H.A. and Margret Rey's classic stories, the Curious George exhibit inspires young children's natural curiosity as they explore early science, math and engineering concepts through hands-on interactive play. The immersive exhibit environment takes place in the neighborhood where Curious George lives with his friend, The Man with the Yellow Hat. Guests will recognize familiar characters and places featured in the stories and the animated series as they navigate through a park, a sidewalk produce stand, construction site, mini golf course, farm and more.
Run! Jump! Fly! Adventures in Action
In Run! Jump! Fly!, guests will rediscover the fun of being physically active in a non-competitive environment. Families explore activities such as kung fu, surfing, snowboarding, yoga and climbing. Featuring the theme of action adventures popular in children's books and movies, the exhibition invites guests to jump into "Action Star Training" – play activities that build strength, coordination, balance and endurance. 
Run! Jump! Fly! encourages guests to try out activities they may have never encountered and also revisit familiar activities in new ways. Cultural spotlights and real-life stories of young people and families who are passionate about a particular activity will deepen guests' motivation to get into action. As guests move through the exhibit and have fun with physical activity, they will get ideas for how they can become more active in their daily lives.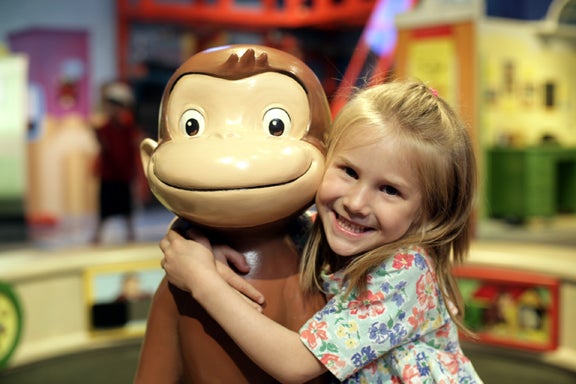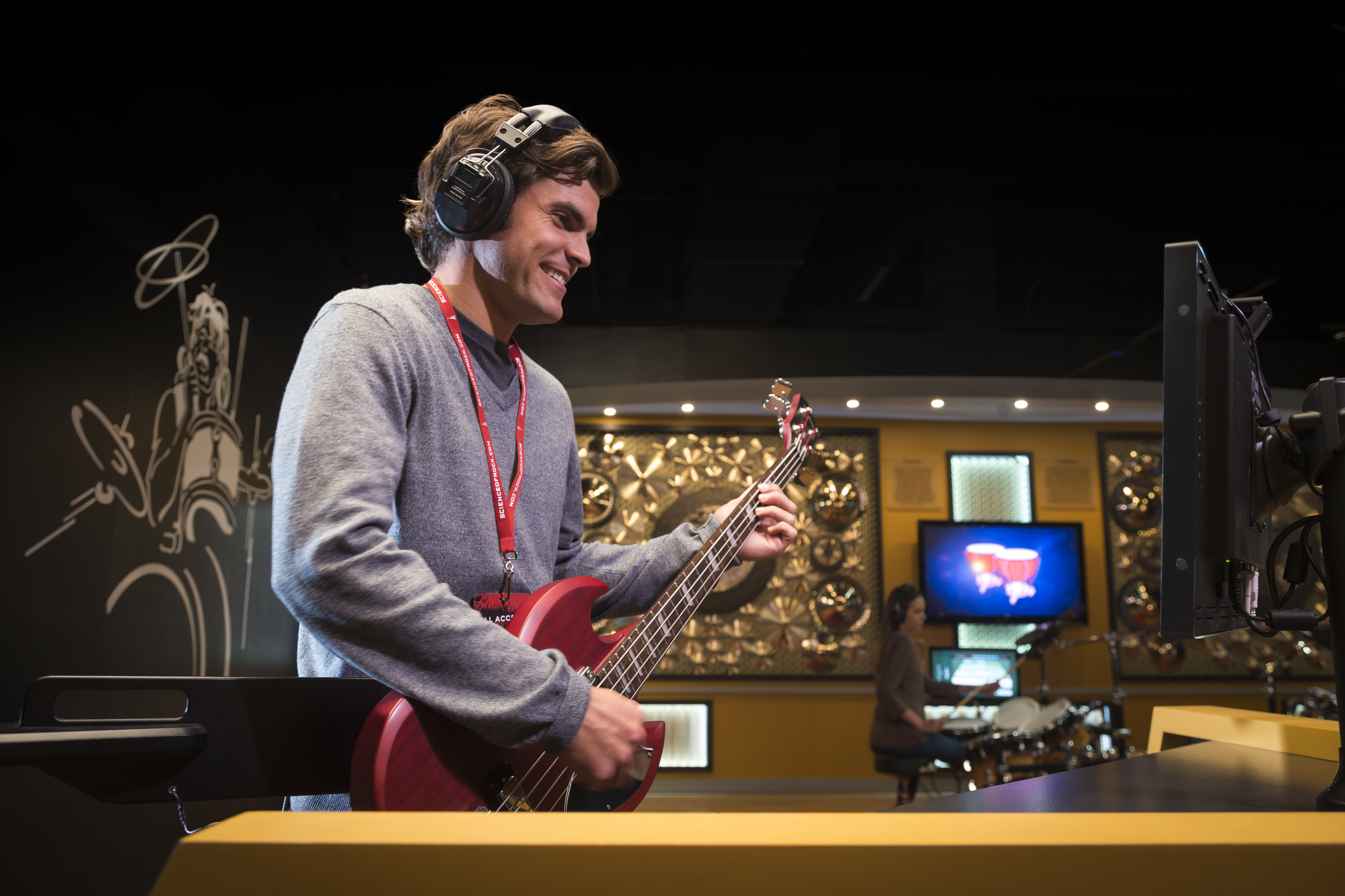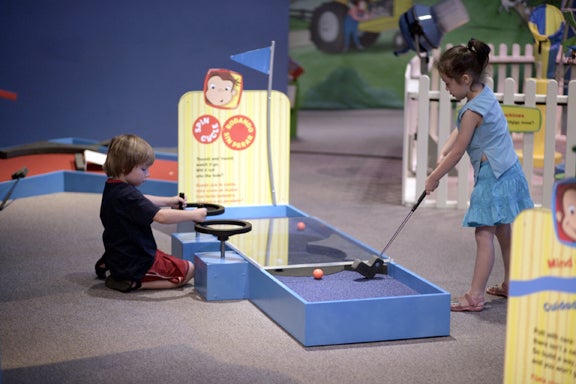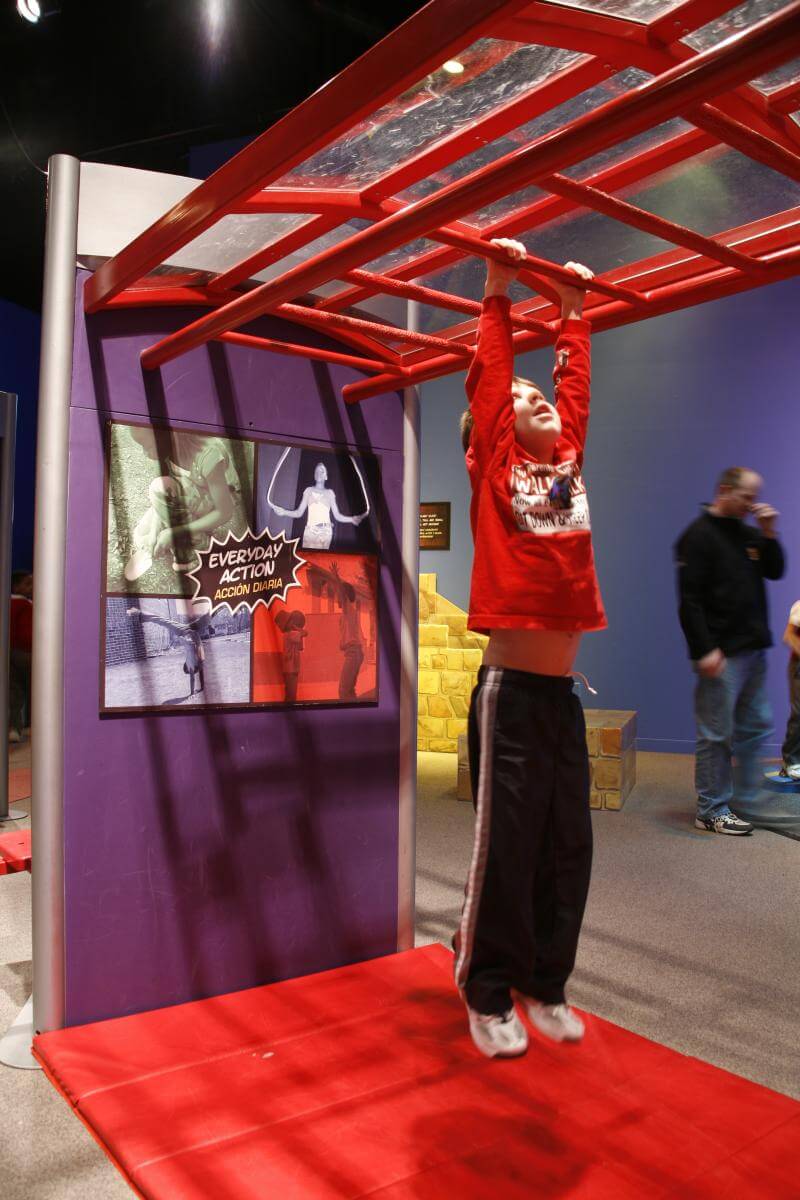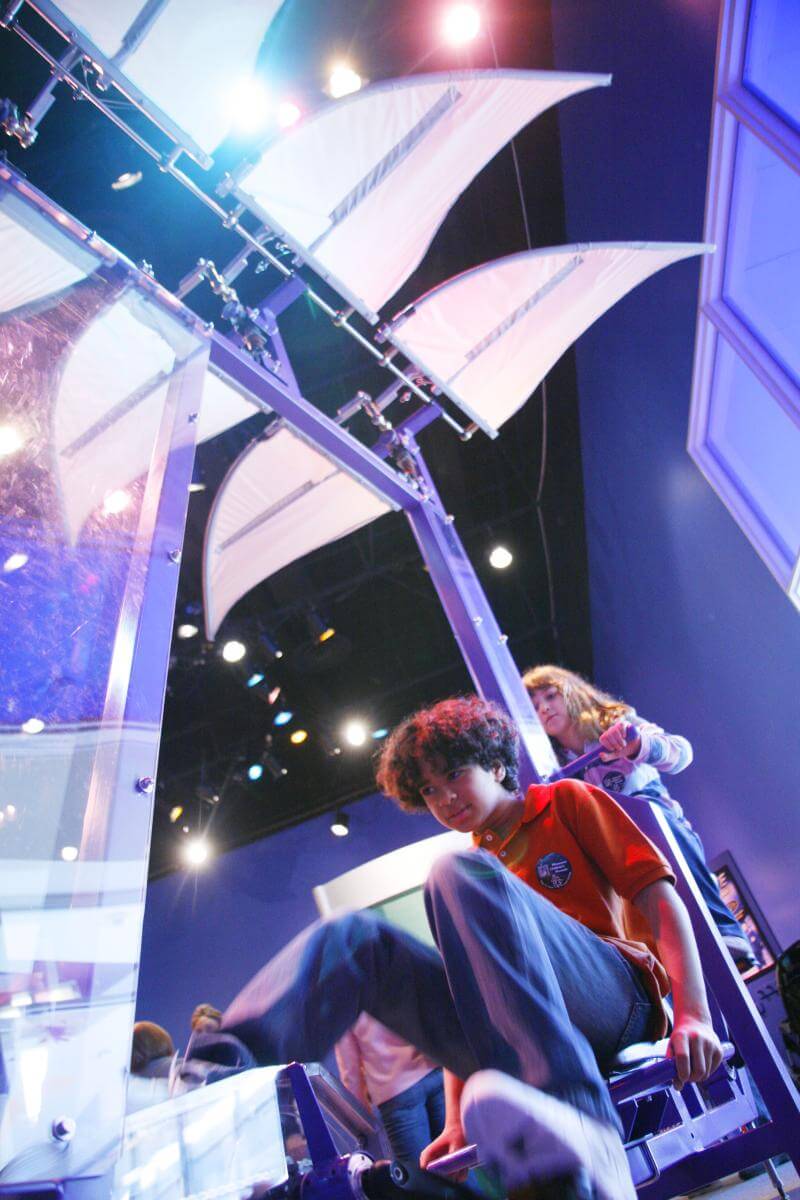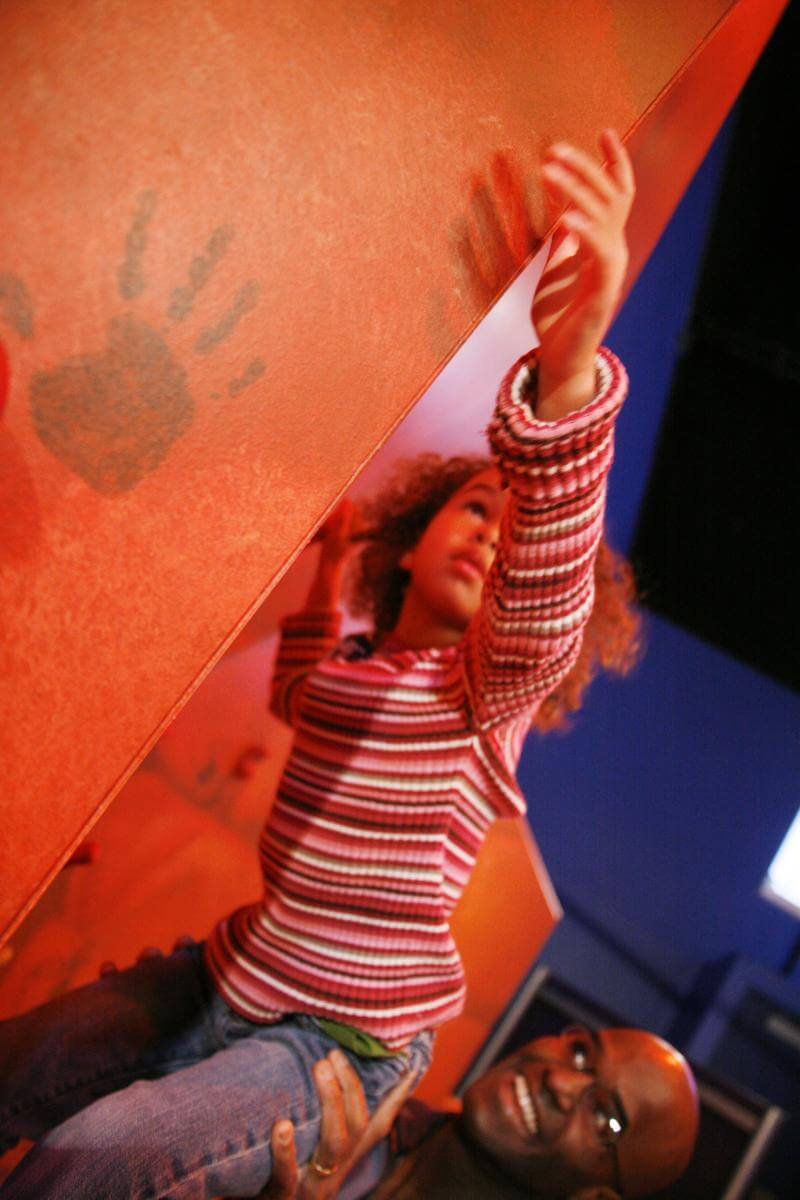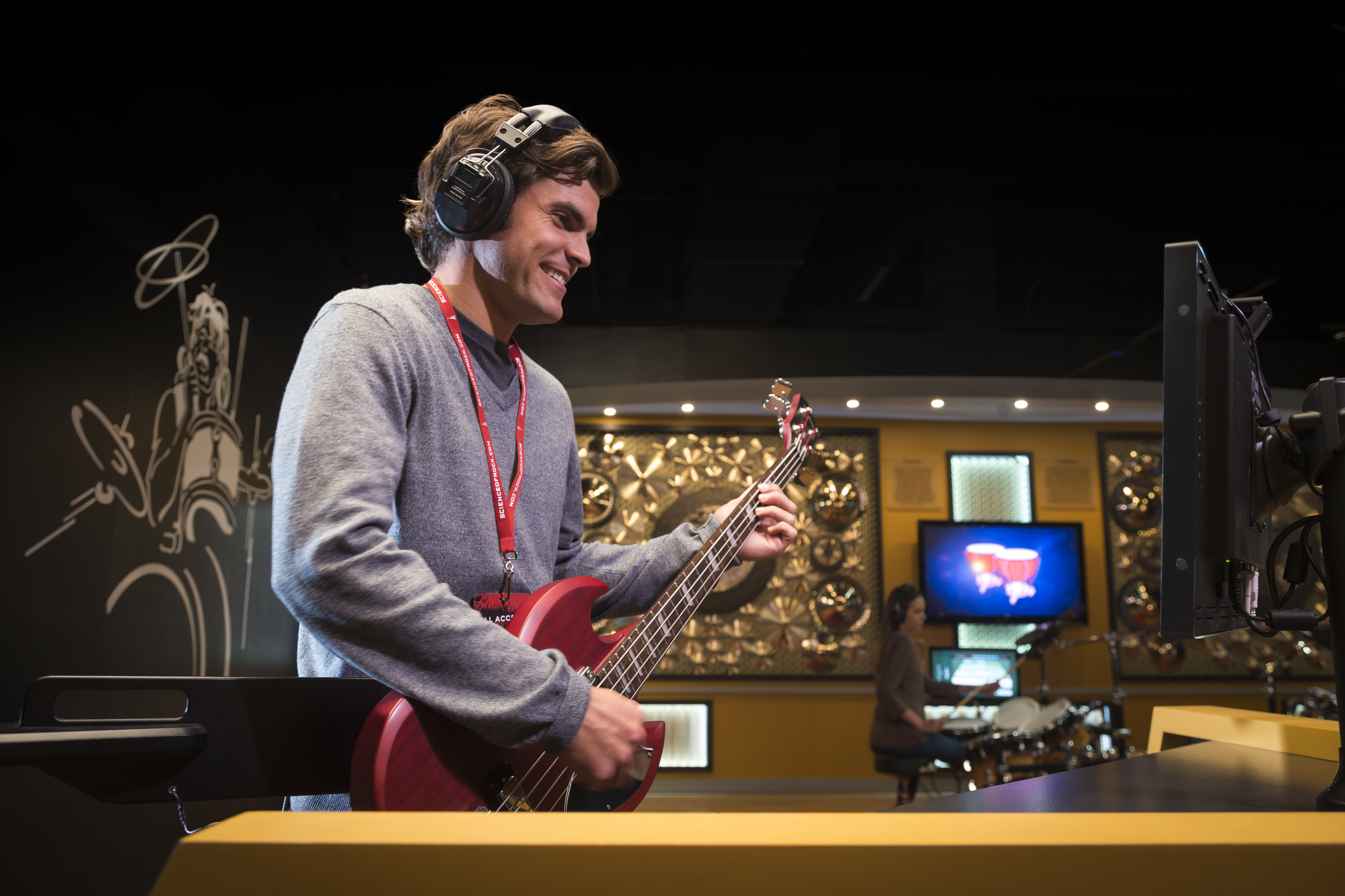 Powered by: