[{"link":{"menu_name":"main-menu","mlid":"2043","plid":"733","link_path":"node\/467","router_path":"node\/%","link_title":"Curiosity Open","options":{"attributes":[],"item_attributes":{"id":"","class":"","style":""}},"module":"menu","hidden":"0","external":"0","has_children":"0","expanded":"0","weight":"0","depth":"3","customized":"0","p1":"529","p2":"733","p3":"2043","p4":"0","p5":"0","p6":"0","p7":"0","p8":"0","p9":"0","updated":"0","load_functions":"a:1:{i:1;s:9:\"node_load\";}","to_arg_functions":"","access_callback":"node_access","access_arguments":"a:2:{i:0;s:4:\"view\";i:1;i:1;}","page_callback":"node_page_view","page_arguments":"a:1:{i:0;i:1;}","delivery_callback":"","tab_parent":"","tab_root":"node\/%","title":"Curiosity Open","title_callback":"node_page_title","title_arguments":"a:1:{i:0;i:1;}","theme_callback":"","theme_arguments":"a:0:{}","type":"6","description":"","in_active_trail":false,"access":true,"href":"node\/467","localized_options":{"attributes":[],"item_attributes":{"id":"","class":"","style":""}}},"below":[]},{"link":{"menu_name":"main-menu","mlid":"754","plid":"733","link_path":"node\/35","router_path":"node\/%","link_title":"Daily Science Demos","options":{"attributes":[],"item_attributes":{"id":"","class":"","style":""}},"module":"menu","hidden":"0","external":"0","has_children":"0","expanded":"0","weight":"0","depth":"3","customized":"0","p1":"529","p2":"733","p3":"754","p4":"0","p5":"0","p6":"0","p7":"0","p8":"0","p9":"0","updated":"0","load_functions":"a:1:{i:1;s:9:\"node_load\";}","to_arg_functions":"","access_callback":"node_access","access_arguments":"a:2:{i:0;s:4:\"view\";i:1;i:1;}","page_callback":"node_page_view","page_arguments":"a:1:{i:0;i:1;}","delivery_callback":"","tab_parent":"","tab_root":"node\/%","title":"Daily Science Demos","title_callback":"node_page_title","title_arguments":"a:1:{i:0;i:1;}","theme_callback":"","theme_arguments":"a:0:{}","type":"6","description":"","in_active_trail":false,"access":true,"href":"node\/35","localized_options":{"attributes":[],"item_attributes":{"id":"","class":"","style":""}}},"below":[]},{"link":{"menu_name":"main-menu","mlid":"858","plid":"733","link_path":"node\/173","router_path":"node\/%","link_title":"Design and Build","options":{"attributes":[],"item_attributes":{"id":"","class":"","style":""}},"module":"menu","hidden":"0","external":"0","has_children":"0","expanded":"0","weight":"0","depth":"3","customized":"0","p1":"529","p2":"733","p3":"858","p4":"0","p5":"0","p6":"0","p7":"0","p8":"0","p9":"0","updated":"0","load_functions":"a:1:{i:1;s:9:\"node_load\";}","to_arg_functions":"","access_callback":"node_access","access_arguments":"a:2:{i:0;s:4:\"view\";i:1;i:1;}","page_callback":"node_page_view","page_arguments":"a:1:{i:0;i:1;}","delivery_callback":"","tab_parent":"","tab_root":"node\/%","title":"Design and Build","title_callback":"node_page_title","title_arguments":"a:1:{i:0;i:1;}","theme_callback":"","theme_arguments":"a:0:{}","type":"6","description":"","in_active_trail":false,"access":true,"href":"node\/173","localized_options":{"attributes":[],"item_attributes":{"id":"","class":"","style":""}}},"below":[]},{"link":{"menu_name":"main-menu","mlid":"1040","plid":"733","link_path":"node\/275","router_path":"node\/%","link_title":"Early Childhood Workshops","options":{"attributes":[],"item_attributes":{"id":"","class":"","style":""}},"module":"menu","hidden":"0","external":"0","has_children":"0","expanded":"0","weight":"0","depth":"3","customized":"0","p1":"529","p2":"733","p3":"1040","p4":"0","p5":"0","p6":"0","p7":"0","p8":"0","p9":"0","updated":"0","load_functions":"a:1:{i:1;s:9:\"node_load\";}","to_arg_functions":"","access_callback":"node_access","access_arguments":"a:2:{i:0;s:4:\"view\";i:1;i:1;}","page_callback":"node_page_view","page_arguments":"a:1:{i:0;i:1;}","delivery_callback":"","tab_parent":"","tab_root":"node\/%","title":"Early Childhood Workshops","title_callback":"node_page_title","title_arguments":"a:1:{i:0;i:1;}","theme_callback":"","theme_arguments":"a:0:{}","type":"6","description":"","in_active_trail":false,"access":true,"href":"node\/275","localized_options":{"attributes":[],"item_attributes":{"id":"","class":"","style":""}}},"below":[]},{"link":{"menu_name":"main-menu","mlid":"2066","plid":"733","link_path":"node\/492","router_path":"node\/%","link_title":"GLSC Gala","options":{"attributes":[],"item_attributes":{"id":"","class":"","style":""}},"module":"menu","hidden":"0","external":"0","has_children":"0","expanded":"0","weight":"0","depth":"3","customized":"0","p1":"529","p2":"733","p3":"2066","p4":"0","p5":"0","p6":"0","p7":"0","p8":"0","p9":"0","updated":"0","load_functions":"a:1:{i:1;s:9:\"node_load\";}","to_arg_functions":"","access_callback":"node_access","access_arguments":"a:2:{i:0;s:4:\"view\";i:1;i:1;}","page_callback":"node_page_view","page_arguments":"a:1:{i:0;i:1;}","delivery_callback":"","tab_parent":"","tab_root":"node\/%","title":"GLSC Gala","title_callback":"node_page_title","title_arguments":"a:1:{i:0;i:1;}","theme_callback":"","theme_arguments":"a:0:{}","type":"6","description":"","in_active_trail":false,"access":true,"href":"node\/492","localized_options":{"attributes":[],"item_attributes":{"id":"","class":"","style":""}}},"below":[]},{"link":{"menu_name":"main-menu","mlid":"757","plid":"733","link_path":"node\/38","router_path":"node\/%","link_title":"Great Science Academy","options":{"attributes":[],"item_attributes":{"id":"","class":"","style":""}},"module":"menu","hidden":"0","external":"0","has_children":"1","expanded":"0","weight":"1","depth":"3","customized":"0","p1":"529","p2":"733","p3":"757","p4":"0","p5":"0","p6":"0","p7":"0","p8":"0","p9":"0","updated":"0","load_functions":"a:1:{i:1;s:9:\"node_load\";}","to_arg_functions":"","access_callback":"node_access","access_arguments":"a:2:{i:0;s:4:\"view\";i:1;i:1;}","page_callback":"node_page_view","page_arguments":"a:1:{i:0;i:1;}","delivery_callback":"","tab_parent":"","tab_root":"node\/%","title":"Great Science Academy","title_callback":"node_page_title","title_arguments":"a:1:{i:0;i:1;}","theme_callback":"","theme_arguments":"a:0:{}","type":"6","description":"","in_active_trail":false,"access":true,"href":"node\/38","localized_options":{"attributes":[],"item_attributes":{"id":"","class":"","style":""}}},"below":[]},{"link":{"menu_name":"main-menu","mlid":"760","plid":"733","link_path":"node\/41","router_path":"node\/%","link_title":"Home School Workshops","options":{"attributes":[],"item_attributes":{"id":"","class":"","style":""}},"module":"menu","hidden":"0","external":"0","has_children":"0","expanded":"0","weight":"4","depth":"3","customized":"0","p1":"529","p2":"733","p3":"760","p4":"0","p5":"0","p6":"0","p7":"0","p8":"0","p9":"0","updated":"0","load_functions":"a:1:{i:1;s:9:\"node_load\";}","to_arg_functions":"","access_callback":"node_access","access_arguments":"a:2:{i:0;s:4:\"view\";i:1;i:1;}","page_callback":"node_page_view","page_arguments":"a:1:{i:0;i:1;}","delivery_callback":"","tab_parent":"","tab_root":"node\/%","title":"Home School Workshops","title_callback":"node_page_title","title_arguments":"a:1:{i:0;i:1;}","theme_callback":"","theme_arguments":"a:0:{}","type":"6","description":"","in_active_trail":false,"access":true,"href":"node\/41","localized_options":{"attributes":[],"item_attributes":{"id":"","class":"","style":""}}},"below":[]},{"link":{"menu_name":"main-menu","mlid":"915","plid":"733","link_path":"node\/246","router_path":"node\/%","link_title":"NASA Glenn Visitor Center App","options":{"attributes":[],"item_attributes":{"id":"","class":"","style":""}},"module":"menu","hidden":"0","external":"0","has_children":"0","expanded":"0","weight":"0","depth":"3","customized":"0","p1":"529","p2":"733","p3":"915","p4":"0","p5":"0","p6":"0","p7":"0","p8":"0","p9":"0","updated":"0","load_functions":"a:1:{i:1;s:9:\"node_load\";}","to_arg_functions":"","access_callback":"node_access","access_arguments":"a:2:{i:0;s:4:\"view\";i:1;i:1;}","page_callback":"node_page_view","page_arguments":"a:1:{i:0;i:1;}","delivery_callback":"","tab_parent":"","tab_root":"node\/%","title":"NASA Glenn Visitor Center App","title_callback":"node_page_title","title_arguments":"a:1:{i:0;i:1;}","theme_callback":"","theme_arguments":"a:0:{}","type":"6","description":"","in_active_trail":false,"access":true,"href":"node\/246","localized_options":{"attributes":[],"item_attributes":{"id":"","class":"","style":""}}},"below":[]},{"link":{"menu_name":"main-menu","mlid":"1027","plid":"733","link_path":"node\/260","router_path":"node\/%","link_title":"Pajama-Rama: The Polar Express","options":{"attributes":[],"item_attributes":{"id":"","class":"","style":""}},"module":"menu","hidden":"0","external":"0","has_children":"0","expanded":"0","weight":"0","depth":"3","customized":"0","p1":"529","p2":"733","p3":"1027","p4":"0","p5":"0","p6":"0","p7":"0","p8":"0","p9":"0","updated":"0","load_functions":"a:1:{i:1;s:9:\"node_load\";}","to_arg_functions":"","access_callback":"node_access","access_arguments":"a:2:{i:0;s:4:\"view\";i:1;i:1;}","page_callback":"node_page_view","page_arguments":"a:1:{i:0;i:1;}","delivery_callback":"","tab_parent":"","tab_root":"node\/%","title":"Pajama-Rama: The Polar Express","title_callback":"node_page_title","title_arguments":"a:1:{i:0;i:1;}","theme_callback":"","theme_arguments":"a:0:{}","type":"6","description":"","in_active_trail":false,"access":true,"href":"node\/260","localized_options":{"attributes":[],"item_attributes":{"id":"","class":"","style":""}}},"below":[]},{"link":{"menu_name":"main-menu","mlid":"843","plid":"733","link_path":"node\/144","router_path":"node\/%","link_title":"Winter Week","options":{"attributes":[],"item_attributes":{"id":"","class":"","style":""}},"module":"menu","hidden":"0","external":"0","has_children":"0","expanded":"0","weight":"10","depth":"3","customized":"0","p1":"529","p2":"733","p3":"843","p4":"0","p5":"0","p6":"0","p7":"0","p8":"0","p9":"0","updated":"0","load_functions":"a:1:{i:1;s:9:\"node_load\";}","to_arg_functions":"","access_callback":"node_access","access_arguments":"a:2:{i:0;s:4:\"view\";i:1;i:1;}","page_callback":"node_page_view","page_arguments":"a:1:{i:0;i:1;}","delivery_callback":"","tab_parent":"","tab_root":"node\/%","title":"Winter Week","title_callback":"node_page_title","title_arguments":"a:1:{i:0;i:1;}","theme_callback":"","theme_arguments":"a:0:{}","type":"6","description":"","in_active_trail":false,"access":true,"href":"node\/144","localized_options":{"attributes":[],"item_attributes":{"id":"","class":"","style":""}}},"below":[]}]

Great Lakes Science Center Robotics Challenge

Is your team up to the challenge?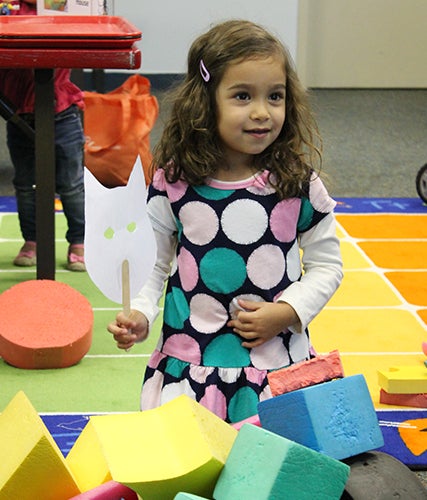 Jumpstart your child's education!

Be a pioneer at the FIRST Great Science Gala!

Our immersive science program for curious minds in grades 6 - 9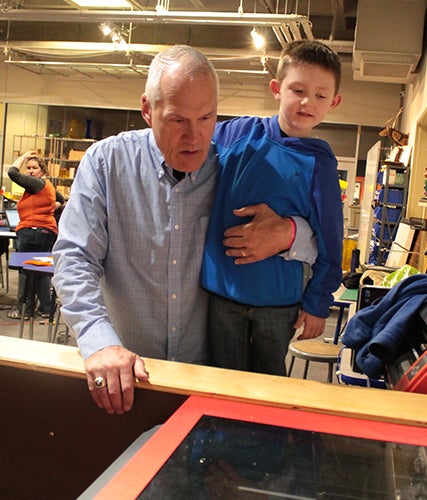 Take a field trip to a new type of classroom!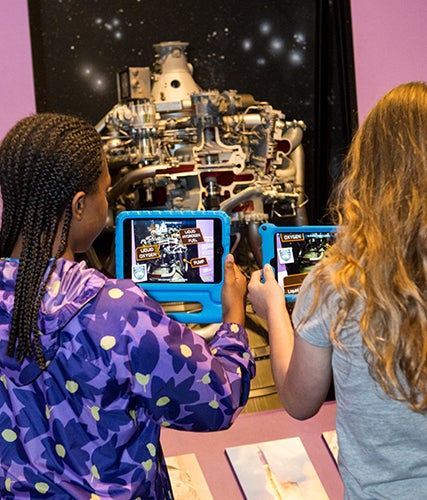 Sport your favorite PJs and join us for breakfast and a larger-than-life viewing of The Polar Express!

Join us for festive hands-on science, December 26 - 29!