Join us to view the total solar eclipse at Great Lakes Science Center on April 8, 2024!

Cleveland is in the path of totality - the zone where it is possible to view the moon completely blocking out the sun - and Great Lakes Science Center offers the perfect vantage point to experience the total solar eclipse.
Total Solar Eclipse 2024 Guide
Learn more about what you'll see during the total solar eclipse, how long it'll last, and more.
---

What Time Will the Eclipse Occur?
The total eclipse will occur on April 8, 2024. Exact timing for Cleveland is below. 

Eclipse starts: 1:59:20 p.m. EDT
Eclipse ends: 4:28:57 p.m. EDT
Maximum eclipse: 3:15:37 p.m. EDT
Countdown
---

Programming
Great Lakes Science Center will be offering eclipse-related programming to celebrate the event with our friends at NASA. Please check back as more information becomes finalized.
---

Path Through Ohio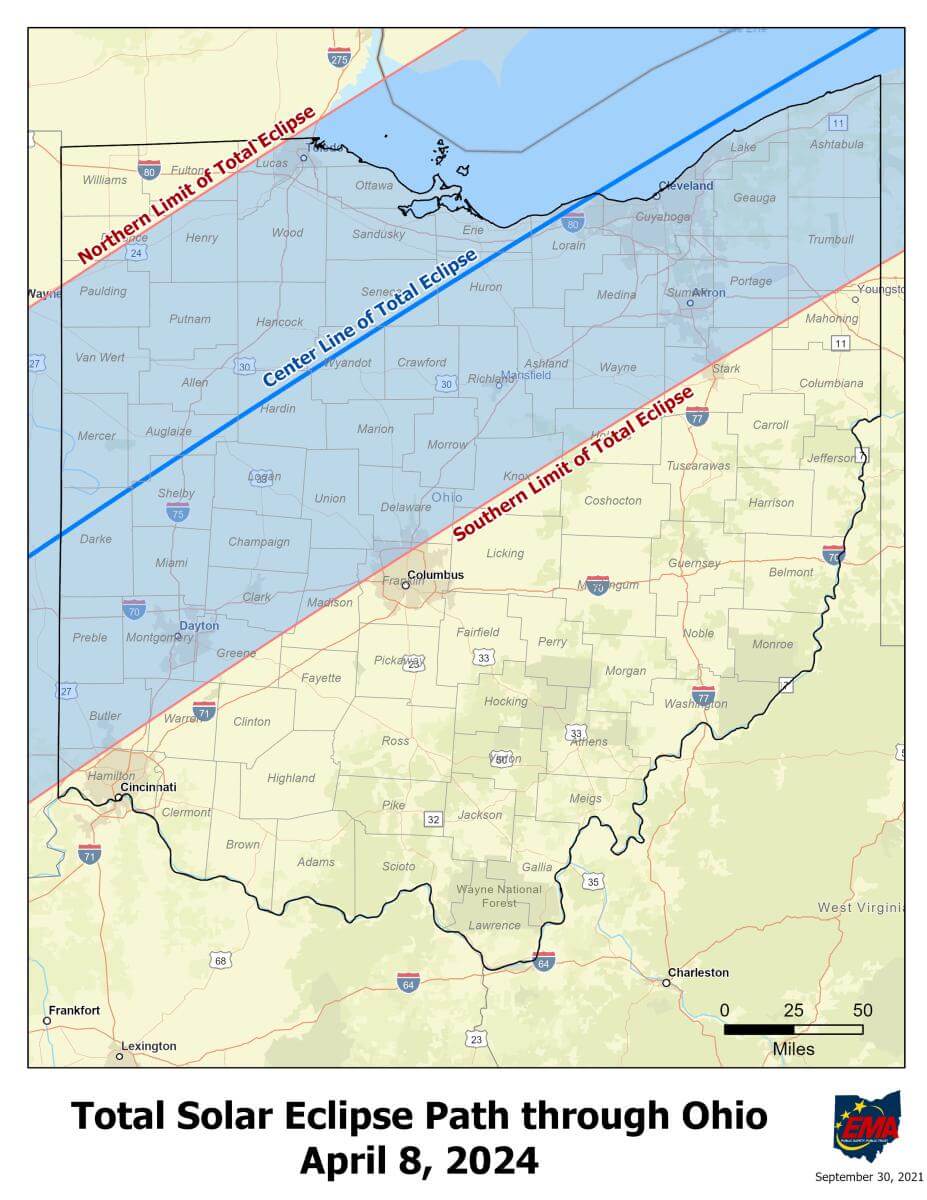 ---

2017 Eclipse News
We had such a fantastic turnout at the 2017 eclipse and are thrilled to welcome guests back for 2024! 
Read the Cleveland.com Article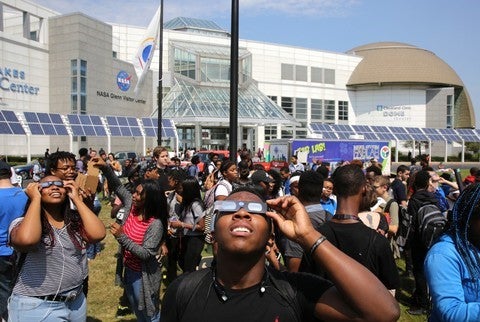 Thomas Ondrey/The Plain Dealer. Image courtesy Cleveland.com.