---
Total Eclipse Festival 2024
April 6-8, 2024
Join Great Lakes Science Center, and its partner NASA Glenn Research, from April 6-8 for the Total Eclipse Fest 2024, a three-day celestial celebration at North Coast Harbor in downtown Cleveland.
This outdoor, family-friendly event will feature hands-on science activities, food vendors, entertainment, and free eclipse viewing glasses (while supplies last). NASA experts will be on-site to engage with the public and share ways NASA studies the sun and uses that information to understand its impact on Earth and throughout our solar system, and NASA TV will be broadcasting live from the event as well.
Excitement surrounding the 2024 solar eclipse is building around Cleveland due to the region's location along the path of totality, which means residents and visitors will experience several minutes of darkness when the moon passes between the sun and the Earth, completely blocking the face of the sun. As the home of the NASA Glenn Visitor Center, and the prime downtown destination for viewing the eclipse, the Science Center is estimating crowds of up to 5,000 on Saturday and Sunday, and upwards of 30,000 on the day of the eclipse itself. Make your plans to join us now and be part of this incredible celestial event.
Interested in supporting the Total Eclipse Festival? Contact Liz Conway, Vice President of Development, at ConwayL@glsc.org. For all other inquiries, email Megan Landean, the Eclipse Festival Project Manager, at LandeanM@glsc.org.
---
Total Solar Eclipse 2024 Guide
Learn more about what you'll see during the total solar eclipse, how long it'll last, and more.
---

What Time Will the Eclipse Occur?
The total eclipse will occur on April 8, 2024. Exact timing for Cleveland is below. 

Eclipse starts: 1:59:20 p.m. EDT
Eclipse ends: 4:28:57 p.m. EDT
Maximum eclipse: 3:15:37 p.m. EDT
Countdown
---

Programming
Great Lakes Science Center will be offering eclipse-related programming to celebrate the event with our friends at NASA. Please check back as more information becomes finalized.
---

Path Through Ohio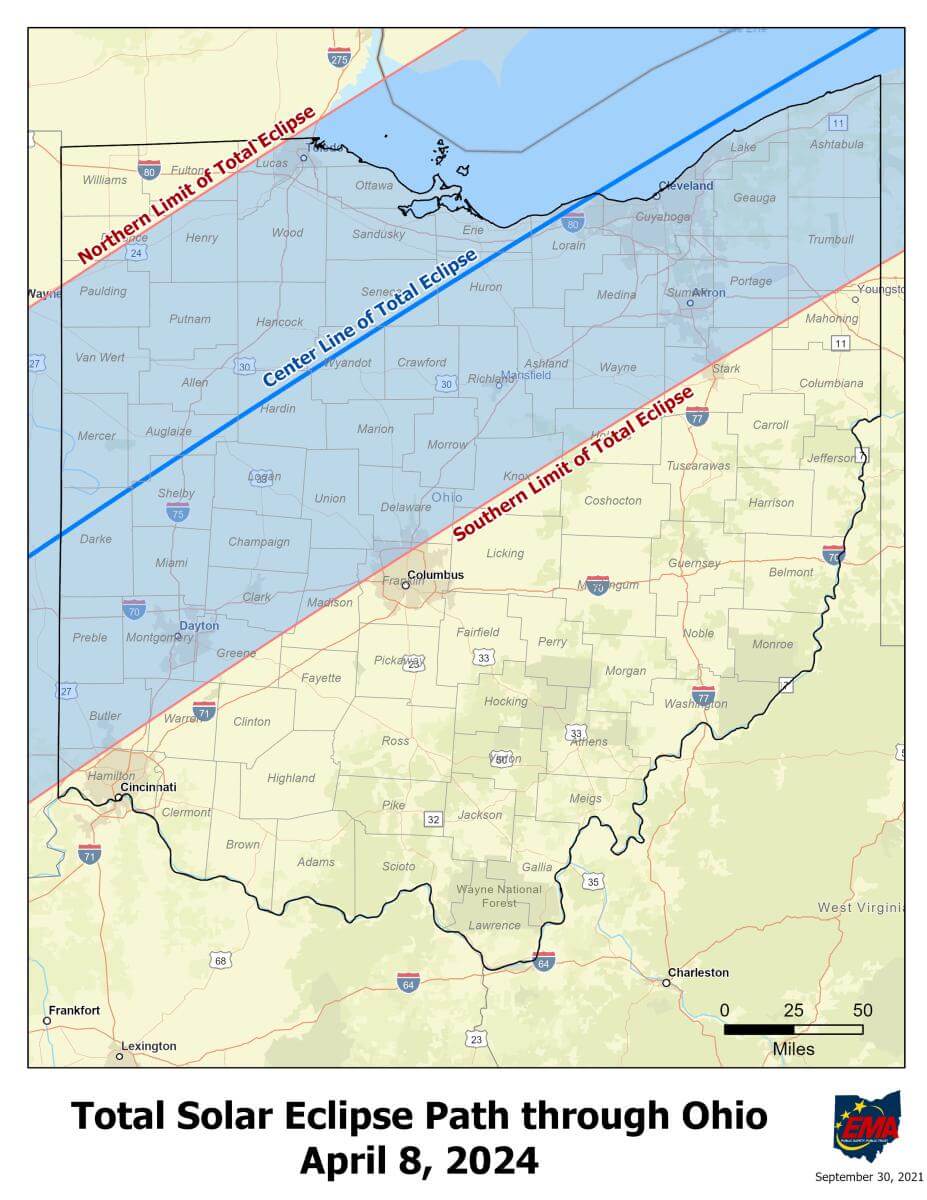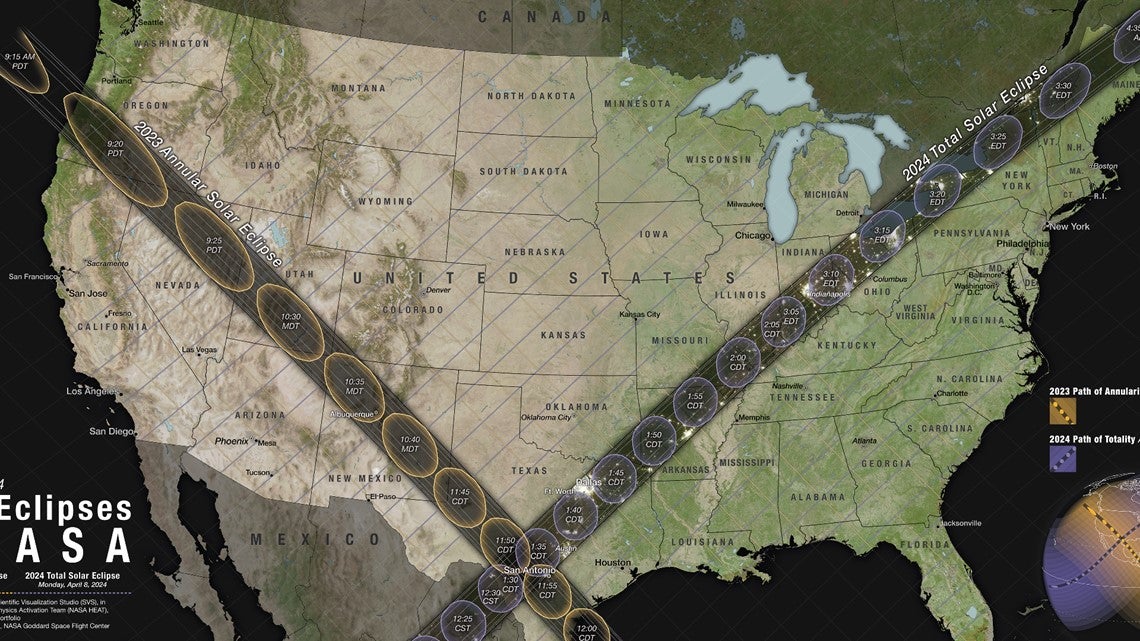 NASA's map showing the path of the moon's shadow during the annular solar eclipse on Oct. 14, 2023, and total solar eclipse on April 8, 2024. (NASA/Scientific Visualization Studio/Michala Garrison; eclipse calculations by Ernie Wright, NASA Goddard Space Flight Center)
---

2017 Eclipse News
We had such a fantastic turnout at the 2017 eclipse and are thrilled to welcome guests back for 2024! 
Read the Cleveland.com Article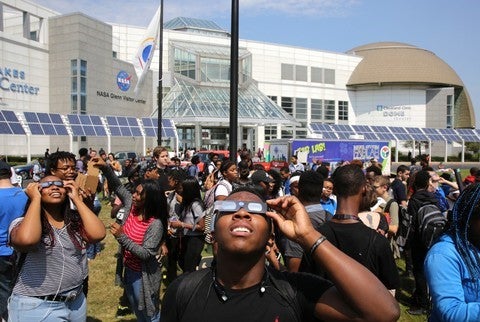 Thomas Ondrey/The Plain Dealer. Image courtesy Cleveland.com.