Field trip pricing for the 202-2021 school year is currenly available for small group sizes. Classes may be required to divide into small groups for social distancing and all visitors are required to wear masks and undergo a temperature screening upon arrive. Please email us at edhelp@glsc.org or call us at 216-621-2400 for more information. Please note that hands-on workshops and a reserved space to each lunch are not available at this time. 
Outreach and virtual field trip options coming soon! Please email us at edhelp@glsc.org for details.
---
Plan your Field Trip Experience in Four Steps!
1. Field Trip Pricing
We offer multiple field trip options for groups of 10 or more people. Rates apply to schools (public, private charter or homeschool) visiting during the school year. Advanced Reservations are required. Remember, all Ohio Title 1 schools receive free general admission!
| | |
| --- | --- |
| General admission |  $7 per student |
| General admission + DOME Theater |  $10 per student |
| DOME Theater only |  $7 per student |
* A 6 percent City of Cleveland admissions fee is applicable to all field trips and will be added to your visit.
2. Add a Hands-on Workshop
Grades Pre-K-Kindergarten | Grades 1-2 | Grades 3-5 | Grades 6-12 | Grades 9-12
Enhance your field trip experience with a hands-on workshop starting at $4 per student. All workshops are specifically designed to support Ohio Revised Standards for science and Common Core Standards in math and social studies. Pricing for workshop varies by topic and grade level. 
3. Book Your Experience
Reserve your trip by phone or email. Book early as many of our program dates and times fill quickly!
By phone: call our dedicated reservation agents at (216) 621-2400 (Monday through Friday, 9 a.m. to 5:30 p.m.)
By email: send us an email at edhelp@glsc.org. Please be sure to include your school, grade level and full contact information
Pre-register online: our reservations team will follow up and confirm your field trip by phone. Click here to pre-register
4. Review the Field Trip information
Title 1 School Admission
Ohio schools with 40 percent or more of their students entitled to Title 1 services receive free general admission as part of a field trip on any school day. DOME Theater films, workshops and Steamship William G. Mather are not included. Status is subject to confirmation. Please call 216-621-2400 for details.
Payment and Confirmation
A confirmation packet will be emailed to you following the completion of your reservation. Please review the packet carefully to ensure you have everything you need to make your trip an educational and enriching experience. Payment for all field trips is due 14 days prior to your visit date. Acceptable forms of payment include credit card, check, purchase orders and cash (cash payments must be made in person at the Science Center).
Cancellation Policy
Great Lakes Science Center has a no-refund policy. Failure to return the confirmation form does not constitute a cancellation and all fees will apply. If you must cancel, please send a written cancellation no later than 14 days in advance of your visit. Written cancellations must be sent via email (edhelp@glsc.org), fax (216-696-2142) or direct mail to Great Lakes Science Center, Attention: Registration Dept, 601 Erieside Ave., Cleveland, OH 44114. Telephone cancellations cannot be guaranteed. Every effort will be made to reschedule your school group, subject to availability.
Chaperones
Great Lakes Science Center requires one adult chaperone for every five students. Chaperones within the one-to-five ratio receive free admission to the Science Center. Additional adults must pay the posted student rates. Teachers and chaperones are responsible for the behavior and safety of their students. We reserve the right to eject groups or group members who are disruptive to other guests or do not follow Great Lakes Science Center safety regulations or rules. For more information, download the Great Lakes Science Center Chaperone Code of Conduct.
Prepare for Your Visit
We want to make it easy to prepare for your day at the Science Center. A wide range of videos and other web-based materials including Early Childhoold Education Resources, Special Exhibition Activity Guides, and Educator Resources are available to help you prepare for your classroom's visit.
Lunch Options
Let us know at the time of reservation if you plan to eat lunch at the Science Center.  A reserved lunch space is included with all field trip reservations. Schools are welcome to bring brown bag lunches or pre-order boxed lunches through the Science Center Cafe.
Reserved boxed lunches: Our café can provide a boxed lunch for you and your students. See our lunch menu here. All pre-ordered lunches must be confirmed and paid for at least 72 hours before your visit.
Brown Bag: You and your students can enjoy their lunch "picnic style" at the Science Center. Weather permitting, groups are welcome to dine outdoors along the harbor. Please label each student's lunch and pack all lunches in a large box (provided by you) with the school's name clearly written on each box. Upon your arrival, you will receive specific storage information from a staff member.
The Science Store
The Science Store carries a large selection of educational items that complement our exhibits and DOME Theater films currently at the Science Center. Place an advance order by using the grab bag order form from your confirmation packet (packets will be mailed following completion of your reservation). Please call The Science Store at (216) 696-5575 for additional information.
Parking
Complimentary parking is available on a first-come, first-served basis. Buses will receive instructions on where and how to park upon arrival. In the event complimentary parking is not available, additional paid parking is available at the Port Authority lot north of FirstEnergy Stadium.
Printable 2019/2020 Educator Guide
Education Sponsor: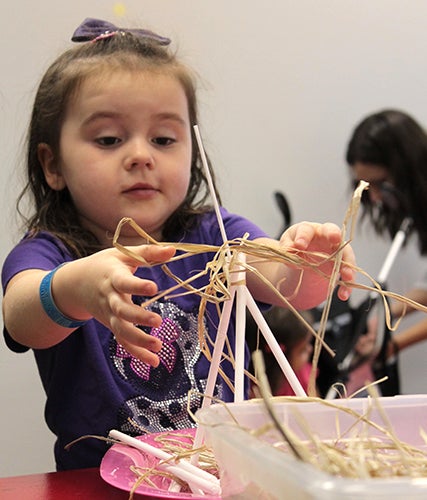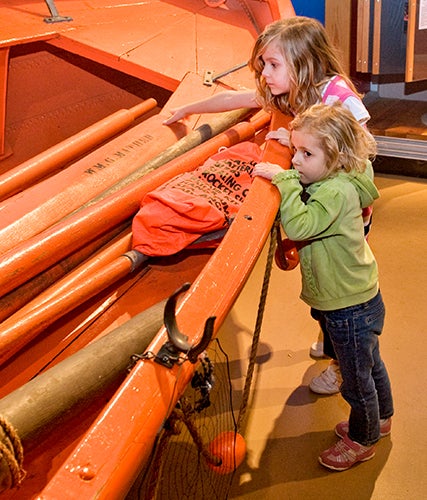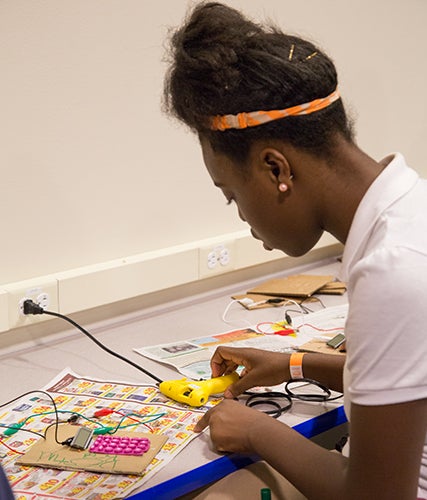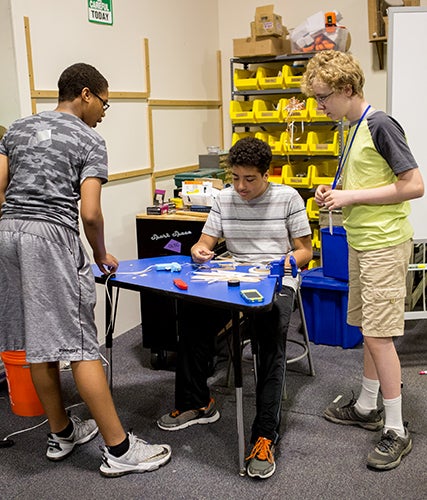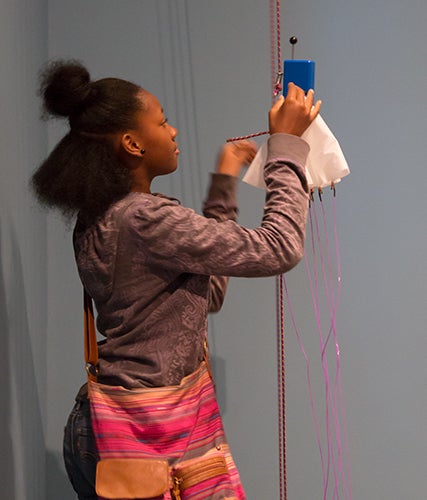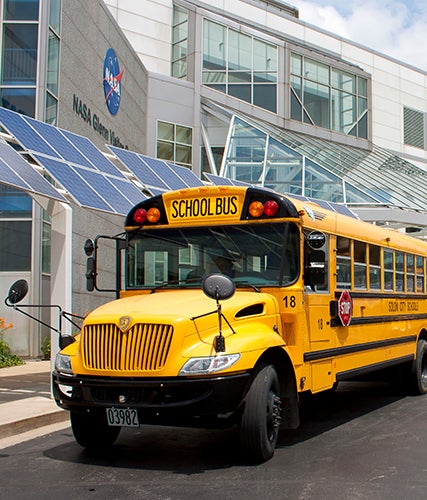 Field Trip Planning Resources

Educator guide, grant information and more!