Take an Exciting Space Adventure
Welcome to the NASA Glenn Visitor Center, where you'll find an awesome space experience with galleries, interactive exhibits, fascinating artifacts and amazing NASA media.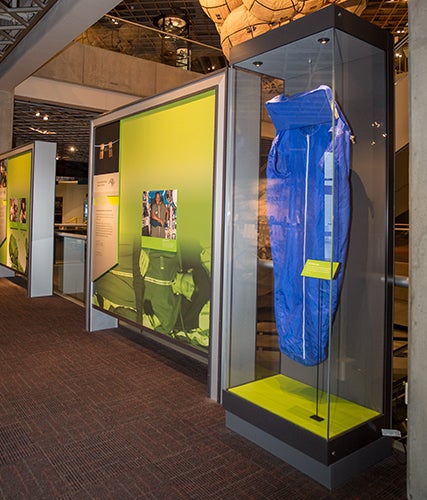 Living In Space Gallery

After astronauts get to space, how do they eat, sleep and go to the bathroom? Learn about day-to-day living on the International Space Station and find out how we're preparing for longer space journeys to Mars and beyond! See how astronauts live and work on the International Space Station, take your photo in a space suit, examine the giant Mars airbag landing system tested by the NASA Glenn Research Center and more!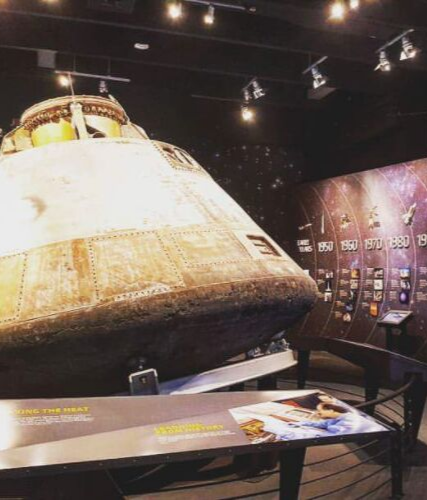 Apollo Command Module

The Apollo Command Module, which traveled 26.5 million miles in space, now resides within our NASA Gallery! The capsule was used in the Skylab 3 space mission.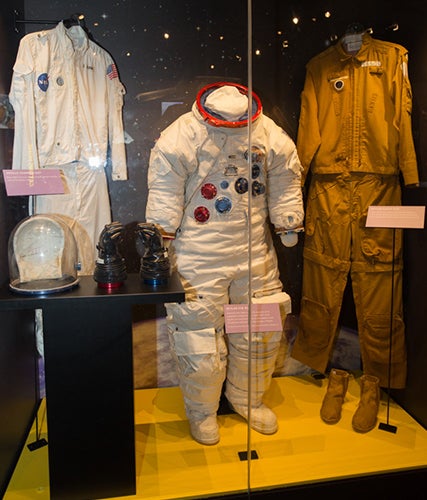 Explore Gallery

Explore the past, present and future of human space exploration and understand the challenges that humans have solved to travel to space, explore space and return to Earth safely. Look inside the actual 1973 Skylab 3 Apollo Command Module, experience a multi-media trip through landmark moments in space history, see artifacts from John Glenn's February 20, 1962 Friendship 7 mission, check out a real moon rock and more!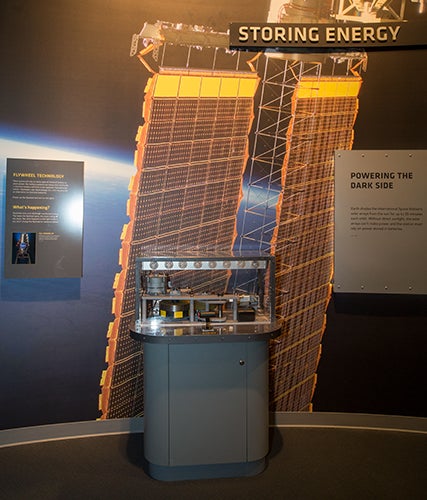 Discover Gallery

Explore the underlying science and engineering principles that make major accomplishments in space and aeronautics possible! Enter the gallery through a replica of an immense test chamber door, experiment and test a pressurized bottle rocket, investigate how to power a space station and plan a space mission and more!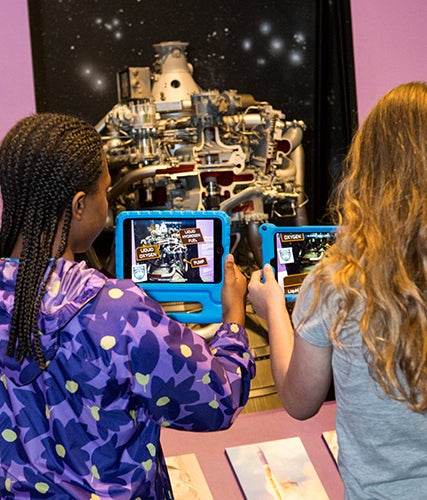 NASA Glenn Visitor Center App

Embark on a Mission to STEM! This app allows visitors to the NASA Glenn Visitor Center to explore this trove of space science and technological history in a whole new way. Partnering with an animated digital companion, users search for mission patches that unlock the secrets of aerospace technology through guided activities. Explore the interior of the museum's Skylab 3 Apollo Command Module through immersive 360° panoramas, experiment with fire on board the International Space Station, and more!
Curious about other NASA Visitor Centers?
Find out about other world-class NASA Visitor Centers in Florida, Texas, Alabama, Mississippi, Virginia, California and Maryland offering entertainment and education for the whole family. Check VisitNASA.com for details.